Our online equality and diversity course will help you understand current legislation, as it is a legal responsibility for all employers to promote equality and diversity within the workplace and ensure that their employees have a good understanding regarding the law.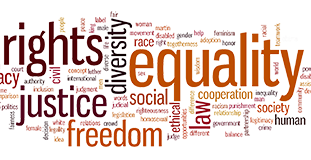 Legislation requires public authorities and councils to promote this within the workplace and also in everything that they do, also making sure that other organisations meet their legal duties to promote equality while also doing so themselves.
Our online equality & diversity training will help the employer and the employee understand the rules and regulations that must be followed for promoting within the workplace.
This equality & diversity online course programme is an ideal training platform for council and office staff, care home and agency staff, doctors, dentists and the medical profession, or anyone who is required to hold valid and up to date certification.
To help you through the course all materials are downloadable after you have completed the simple registration process, so that you can follow the programme structure as you progress through the training.
Training is conducted using a video based learning system, with instructor led presentations and this course is also CPD certified and holds 4 hours of cpd time credits.
Your certification can be printed on completion and you will also be able to print your CPD time evidence statement, which you can download from your secure learning area.
This course will help you and your staff stay compliant with your equality & diversity training requirements and help you understand the rules that must be followed.
You can register and start your equality & diversity online programme by clicking the "Register Now" button.
Equality Act 2010
Types of discrimination
Slide protected characteristics
Diversity
Inclusion
Prejudiced
What to do if you suffer discrimination
You and the Law
Equal opportunities and its meaning
Creating an inclusive workplace
This online equality & diversity course is ideal for care homes, councils, people who work in offices, race relations, the medical profession or anyone who would like to know the rules and regulations & promoting within the workplace.
We offer many additional online training programmes that are suitable for many environments. To register for your required training programme select the image below, or click the text to be taken to the course page.
If you would like to contact us regarding this e-learning course, or any of the additional online programmes that we offer please contact us through our contact us page.