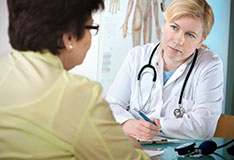 This online infection control training healthcare workers course is ideal for doctors, nurses, residential care homes staff and all health-care professionals and will help you stay compliant within your working environment.
Our course will give you a good understanding regarding cross infection control administration procedures.
This e-learning infection control training for the healthcare provider has been developed in line with the latest UK legislation and meets the requirements set out by the National Health Service (NHS), Resuscitation Council (UK), Skills for Health's UK Core Skills Training Framework (CSTF), the Care Quality Commission (CQC), Skills for Care, UK Health and Safety Executive (HSE) and other professional and regulatory bodies.
Medical professionals within the NHS are required to comply with infection standards and basic hygiene and this course has been designed to meet the requirements and recommendations of the NHS, HSE and also the medical profession.
This online infection control course healthcare worker training programme is CPD certified and is available with CPD time credits and this course is ideal for doctors, nurses, GP's, paramedics and all medical professionals, who are required to hold valid and up to date infection control certification.
After you have completed the simple registration process you will be able to download all course materials that are associated with programme, so that you can follow the course structure as you progress through the course.
Once you have successfully completed your healthcare worker online cross infection control training course you will be able to print your course certification.
You can register and start your health-care provider infection control online programme by clicking the "Register Now" button.
Introduction to infection prevention and control & why this is important within the workplace
Health care associated infections (HAI's), The 'chain of infection' and how to 'break the chain'
Standard/universal precautions for infection prevention
Safe and appropriate use of personal protective equipment (PPE)
Management and safe disposal of clinical waste, safe management of body fluid spillages
Management of laundry in clinical environments, effective environmental cleaning and decontamination
Safe use and disposal of sharps, management of sharps injuries
Importance of practising effective hand hygiene
The World Health Organisation's (WHO) 'Five Moments' for hand hygiene
Common barriers to effective hand hygiene in clinical environments
Recommended hand hygiene techniques, appropriate hand hygiene products and facilities
How the personal health and fitness of the health care workers can be a risk to others
This online infection control training course for the health-care worker is ideal for individual doctors, locums, nurses, gp's, community nursing and the care home worker, or anyone who works within the health-care environment and is required to hold a valid and up to date infection control certification.
We offer many additional online infection control training course programmes that are suitable for the working environment. All courses are CPD certified and each training course has its own allocation of cpd credits. To register for your required training programme select the image below, or click the text to be taken to the course page.
If you would like to contact us regarding our healthcare provider infection control programme, or any additional online courses that we offer please contact us through our contact us page.