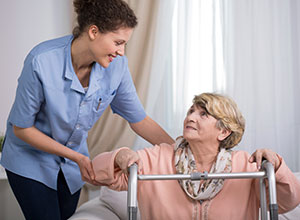 Moving and handling of people training is a requirement of the care sector and is a big part of companies training structure today and every employee should have a good understanding of the correct lifting, handling of people techniques.
This course is aimed at anyone who requires a course in people moving and this online moving positioning people training course will help you stay compliant with your moving and positioning training within the workplace.
Our online training course programme is an ideal training platform for domiciliary carers, care home and agency staff, nurses and domestic helpers, or anyone who is required to hold valid and up to date moving and positioning of people certification.
Once you have registerd for this course, you can complete the training around your working schedule, as you can complete sections of the courseat a time that is convenient to you.
This online moving people course course is designed to meet the requirements and recommendations of the HSE Manual Handling Regulations 1992 as well as other relevant regulations and guidelines and isan ideal traning solution for nurses, domiciliary carers, care home staff, home helps, domestic helps and many more.
Our course is conducted using a video based training system, with instructor led presentations and also holds 4 hours of CPD time credits.
There is also contained within the course structure a section on slips, trips and falls and once you have completed the simple registration process you will be able to download all course materials associated with this moving objects training programme.
Certification can also be printed on successful completion of the course and your cpd evidence statement can also be downloaded from your secure training area.
You can register and start your training now by clicking the "Register Now" button.
Introductory Manual Handling Training
Manual Handling Regulations
Guidelines in Manual Handling
How and Why we Lift Correctly
Manager's Duties
Lifting Safety
Assessing Risks
Assessing the Individual Move
Your Spine
Anatomy of an Injury
When an Accident Occurs
Slips, Trips, and Falls
Workstation and VDU safety
Moving and Lifting Objects
Intro to Box Lifting
Single Person Lift
Two Person Lifting
Working Together
Moving Unusual Objects
Odd-Shaped Objects
Pushing and Pulling
Moving and Positioning People
Childcare Lifting Technique
One Person Moving People Manually
Non-Urgent Person Moving
Urgent Person Moving
Moving People with a Mechanical Device
Walking Frames
Wheelchairs
Moving Belts
Hoist
Sling
Rotunda
Lifting Aids (optional)
Using Lifting Aids
Motorised Lifting Aids
Conveyor Belts
Pallet Truck
Sack Truck
Trolley
This online moving people training programme is ideal for people who work in the care sector including care homes, nurses, domiciliary carers, doctors and also family carers looking after a family member.
Additional Training Programmes
We offer many additional online health & safety training course programmes that are suitable for many working environments. All courses are CPD certified and each training course has its own allocation of cpd credits. To register for your required training programme select either an image below, or click the menu above to be taken to the course page.
If you would like to contact us regarding manual handling objects programme, or any additional online health and safety training course programmes that we offer please contact us through our contact us page.